BWBNExample
From OpenSeesWiki
Incremental Dynamic Analysis (IDA) is carried out to identify maximum story drifts for 20 earthquake records and generate fragility curves,
Earthquake Records: Earthquake Records
Model Files: Model Files
Incremental Dynamic Analysis: IDA
Maximum Drifts Identification: Max Drift
Fragility Calculation: Fragility Calc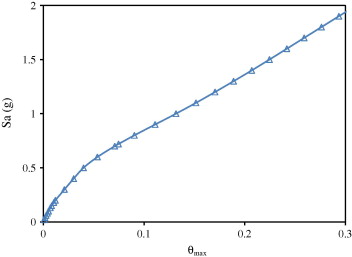 Fig. IDA curve for Tabas Earthquake (PGMD No. 143)
---
REFERENCES:
Hossain, M. R., Ashraf, M., & Padgett, J. E. (2013). "Risk-based seismic performance assessment of Yielding Shear Panel Device." Engineering Structures, 56, 1570-1579.
---
DEVELOPED BY:
Raquib Hossain, The University of Queensland (UQ), Australia & Bangladesh University of Engineering and Technology (BUET), Bangladesh.